We can help you build your dream house on your lot.
Like this 2-storey, 4-bedroom house with 3 toilet and bath, carport, porch, service area, lanai and a common and master's bedroom balcony.
FLOOR AREA: 150 Square Meters
OPEN SPACE: 74 Square Meters (garage, lanai, service area, & balcony)
CONTRACT PRICE: Php 5,240,000.00
Learn more about this property.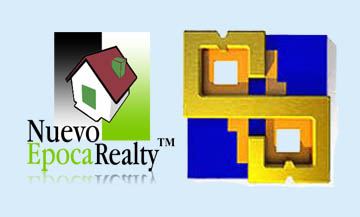 GENERAL SPECIFICATIONS
WORK DESCRIPTION  -  SPECIFICATIONS
COLUMN FOOTING - Reinforced concrete
COLUMNS - Reinforced concrete
WALL FOOTING - Reinforced concrete
BEAMS - Reinforced concrete
SLAB - Reinforced concrete Steel Deck
1ST FLOOR WALLS & FINISHES - 6" CHB, Plain Cement Finish, Painted
2ND&3RD FLOOR WALLS & FINISHES - 4" CHB, Plain Cement Finish, Painted
ROOFING - Color Roof (Rib Type Roofing)
ROOF FRAMING - C-Purlins
GUTTER & DOWNSPOUTS - Pre-painted Gutter
CEILING & FINISHES - 3.5 mm thick, 4' x 8' Hardiflex @ interior & exterior ceiling
DOORS - Panel @ entrance, Flush Type @ Bedroom & PVC @ T & B
WINDOWS - Bronze glass w/ analok frame
T & B FINISHES - Unglazed tiles @ flooring, glazed tiles @ 1.8 meter for walls
 FLOOR SLABS & FINISHES - Concrete Slab on fill, Plain Cement w/ ceramic tiles (1F 60x60, 2F 60x60)
PLUMBING - Complete fixtures Flush type WC, Lav, shower head and faucet
ELECTRICAL - Complete installations w/ outlets and switches; C.O. in Panel board
PAINTING - Welcoat Rain or Shine Exterior: Textured; Interior: Skim Coat
SEPTIC TANK - 4" CHB with Leaching & digestive Chamber/Plastered
CATCHBASIN - 6" CHB , Plain cement finish slab RC